Category: Archive Published on Wednesday, 22 May 2013 17:02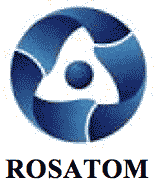 FAIR Russia Research Centre announces the first call for Rosatom-Helmholtz Young FAIR Group Leader Awards. The Call will be focused on research in the fields of FAIR physics. The chosen candidates are encouraged to form research teams containing one or two students and one or two PhD-students.
The first call for applications will be lasting from May 17st 2013 until July 30th 2013. After a review period of two month several Helmholtz-Russia Joint Research Groups headed by young leaders will be selected for funding for a period of 3 years. Contracts will be concluded with the selected groups' participants for further award payment.
---